Calaveras Supes Make General Plan Update Top Priority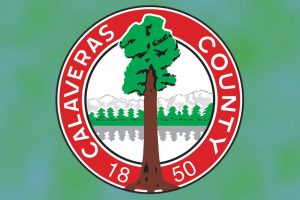 Calaveras County Seal

View Photos
San Andreas, CA – The Calaveras supervisors plan continuing full steam ahead towards adopting a General Plan update by midyear and will consider resurrecting the issue of cannabis.
At Tuesday's board meeting, devoted to discussing the scheduling of study sessions to hone in on some of the agreed upon top priorities for the year ahead, all of the supervisors vocalized the need to continue pressing forward to navigate through all the necessary General Plan hoops.
County Planning Director Peter Maurer reported he was still in the process of reviewing the administrative draft of the plan's final EIR ahead of sending it for an outside counsel review. He estimated it could be in front of the Planning Commission by sometime in March. If the commissioners are able to get through it within a month, he says, then by late April or May a series of hearings and counsel sessions could be scheduled. "Once that is done we will have to talk about implementation and priorities," he added.
Hot Topics Ahead Include Cannabis
Polling the rest of the board members for the rest of their top hot topics for 2019, Board Chair and District 2 Supervisor Jack Garamendi listened as he worked to organize the issues into categories and study session topics for the board to vet.
Taking on the topic of cannabis, referred to by more than one board member as "the elephant in the room," was narrowly agreed to 3-2 by a board poll with Garamendi, District 3 Supervisor Merita Callaway and District 5 Supervisor Benjamin Stopper in support. Both referred to past board actions for an emergency ordinance and then a total ban as a continuing source of divisiveness within the community.
Too, with the adoption of new state laws, "We have three dispensaries in Calaveras County and need to bring our ordinance up in relation to what state rules are," Callaway pointed out. "For example, our ordinance says [a medical dispensary] can only be for nonprofit and the state law says you can be a for profit organization." Continuing, she surmised, "If we are supposed to be promoting businesses and we get revenues from the dispensaries now, then let us just face up to the fact that they can be for profit and that can be a change to our code."
Among Other Study Sessions
The board agreed to prioritize study sessions in the first quarter focusing in February on continued Butte Fire recovery efforts and road repair plans using PG&E settlement roads as well as fire disaster planning and working with fire districts to provide tools allowing them to enforce codes towards reducing neighborhood fire hazards.
Slating a cannabis study session sometime in March, the board concurred on looking at the feasibility of hiring a consultant as a "point person," should the county substantially revisit the issue in 2019.
Sometime in July the board tentatively plans sessions specifically centering on county infrastructure, codes, purchasing, and housing. After the September adoption of next year's budget, study time will be devoted to long term planning.