Couple Found Living At Calaveras Home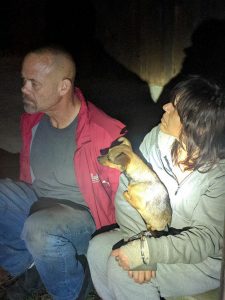 Squatting Arrest In Calaveras County

View Photos
Mokelumne Hill, CA — A realtor in Calaveras County was surprised to learn that two people had broken into a home that is for sale.
It happened in the 8000 block of Campo Seco Turnpike in Mokelumne Hill. The sheriff's office reports that the unidentified realtor was surprised to find dishes and a locked bedroom after arriving to show the home. There was also a smell of cigarette smoke coming from the bedroom. Deputies responded and found 47-year-old Marty Allison and 42-year-old Jamie Linares in a shed toward the back of the property. The sheriff's office reports that an investigation determined that they were responsible for breaking into the home. They were arrested on burglary charges and booked into Calaveras County Jail.
Linares was also charged with possession of drug paraphernalia.