2019 Ovations Performing Arts Series Begins Sunday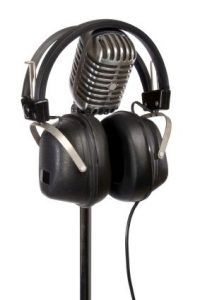 Microphone

View Photos
The Calaveras Arts Council is celebrating over 30 years of presenting the Ovations Performing Arts Series, with this year's series starting on Sunday.
Kathy Mazzaferro, the Executive Director for the Calaveras County Arts Council, was Friday's KVML "Newsmaker of the Day".
The entire Ovations Performing Arts Series takes place at the Dr. Elliot A. Smart Performance Arts Center, which is also the Bret Harte High School Theater, in Angels Camp.
Here is the 2019 lineup:
JAKE GILL
Sunday, January 13, 2019
​3p.m. – 5p.m.
Singer/songwriter Jake Gill's music is quickly touching the hearts of Americans everywhere. Classic-country lovers and rock fans alike will enjoy Jake's modern country and red dirt style.
Jake and his band bring a raw energy and charisma to his original brand of country music. ​
​
THE T SISTERS
Sunday, February 17 2019
3p.m. – 5 p.m.
The T Sisters are a group of three women with soaring sibling harmonies, sassy stage presence, and inventive songwriting. These three sisters embody a fresh and soulful take on folk/Americana.
Distinguished by close harmonies, catchy melodies and potent lyricism, the T Sisters' sound represents a continuum of music: from roots to pop influences, moments of stunning a cappella to swells of groovy indie folk. The sisters' contemporary yet classic sound invites a range of likenesses, with classic harmonies akin to the Pointer Sisters and the Everly Brothers and modern kinship with family bands like the Avett Brothers and First Aid Kit.
In the last few years, they've been honored to support such acts as Amos Lee, The Wood Brothers, Todd Rundgren, Elephant Revival, The California Honeydrops, and more. Notable performances include Merlefest, Kate Wolf Music Festival, High Sierra Music Festival, Hardly Strictly Bluegrass, Sisters Folk Festival, Strawberry Music Festival, Americana Music Association Festival, Music City Roots, and Garrison Keillor's 'A Prairie Home Companion.'
TOM RIGNEY AND FLAMBEAU
Sunday, March 10, 2019
​3p.m. – 5 p.m.
There is no question that Rigney is one of the premier blues and roots music violinists in the world, and continues to be a prolific composer of powerfully compelling music for the violin, music whose influences come from an extremely wide range of musical styles within the broad boundaries of American Roots Music.
Tom Rigney steps out as the focal point of Flambeau, with a strong Cajun/zydeco influence as well as irresistible dance grooves that have been his specialty for twenty years. But there is also a deepening of the emotional range of his music and a concentration on creating moving and memorable melodies in a wide range of styles–he has literally become a "singer" on the violin.
​The music bursts with the energy of the bayou one minute, turns passionate with a gypsy tune the next; it can raise the roof with a Celtic reel and then touch the heart with a beautiful waltz; it can drive deep into the heart of the Blues or evoke echoes of Eastern Europe or the coast of Spain.
As a composer, as a violinist, as a band leader, Tom Rigney is a true American original.
GOLDEN BOUGH: TRAVELIN' TUNES-THE BEST OF AMERICAN FOLK
Sunday, April 14, 2019
​3 p.m. – 5 p.m.
For nearly four decades of touring and recording, Golden Bough has brought a refreshing approach to the traditional Celtic music of Ireland, Scotland, and the Celtic regions of Europe, as well as from North America. In new show, Travelin' Tunes – the Best of American Folk, Golden Bough takes its music in a different direction, singing and playing the folk music of America that has endured throughout the generations.
Spanning the continent with song, Golden Bough links traditional folk melodies with more recent favorites of the American Folk Revival in the 50's and 60s. From riding the Railroads to leaving on that Jet plane, Golden Bough brings you the songs America loves. You'll be singing and humming along!
The internationally acclaimed trio performs lively tunes and beautiful ballads on an array of acoustic instruments, including Celtic harp, guitar, octave-mandolin, accordion, violin, pennywhistle, and bodhran. Blending voices in pristine three-part harmony, Margie Butler, Paul Espinoza, and Kathy Sierra capture the essence and joy of traditional folk music. Golden Bough tours nationally and internationally; when not on tour, all three musicians have active teaching careers. The trio has recorded more than thirty CDs, including the recent releases Popular American Folk Songs and Celtic Festival, as well as Songs of the Irish Immigrants, Celtic Love Songs, When Winter Comes with Celtic Christmas/Holiday melodies, and Down by the Greenwood with many Golden Bough originals. Golden Bough music may be found on itunes, CDbaby.com, and on Goldenboughmusic.com.
Tickets are $25 Adult and $10 Youth (under 18). Order tickets online at http://www.calaverasarts.org/ to choose your seats until 10 AM the day of the show or by phone at 209-754-1774 or at the box office after 2 PM on the day of the show. No phone orders can be processed after 6 PM the Thursday before the show.
The "Newsmaker of the Day" is heard every weekday morning at 6:45, 7:45 and 8:45 on AM 1450 and FM 102.7 KVML.