Brown Appointed Berryhill To State Board Shortly Before Exit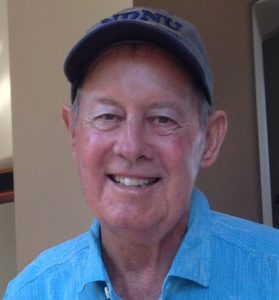 Senator Tom Berryhill pictured as he is recovering from a broken hip

View Photos
Sacramento, CA — Termed out California Senator Tom Berryhill has been appointed to the state's Compensation Insurance Fund Board of Directors.
It was one of the final appointments made by Governor Jerry Brown before exiting office and handing over the reins to Gavin Newsom. Berryhill's position on the board does not require Senate confirmation and will pay him a yearly compensation of $58,633. The fund that the board oversees was created by the legislature in 1914 and provides worker compensation insurance to state employees.
Berryhill, 65, represented the Mother Lode in the Assembly from 2006-2010 and in the Senate from 2010-2018. We reported recently that Berryhill was absent from the end of the last session as he was recovering from a broken hip and had been diagnosed with early stages of Parkinson's disease. He plans to continue to stay active. During the November election he won an open seat on the Stanislaus County Board of Supervisors.