The Christmas Bird Is Prompting A Nationwide Recall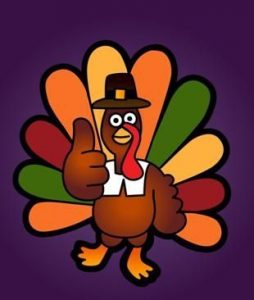 Thanksgiving Turkey

View Photos
Sonora, CA – Luckily it is not the whole turkey, which many will be carving up for the Christmas feast – instead it is hundreds of thousands of pounds of ground turkey has been determined to be contaminated.
A Minnesota-based poultry producer has recalled more than 164,000 pounds of raw ground turkey products possibly contaminated with salmonella. Marked "use or freeze before Nov. 12 or 13," the Jennie-O Turkey Store products singled out are plain ground turkey and turkey with taco or Italian seasonings. Food safety officials are worried that some contaminated turkey may be in people's freezers. The recalled products also have the tag P-579 marked on the lower left corner of the front of the package.
The USDA details the recall was part of an investigation into a November salmonella outbreak that involved 216 patients in 38 states. The products were shipped across the country to 17 states, including California.
Just in case you traveled over the holidays, the other states where the meat was distributed are Arizona, Florida, Georgia, Iowa, Illinois, Indiana, Louisiana, Michigan, Minnesota, Missouri, New Mexico, Nevada, Ohio, Oklahoma, Texas and Wisconsin.