Forged DMV Papers Lands Man Behind Bars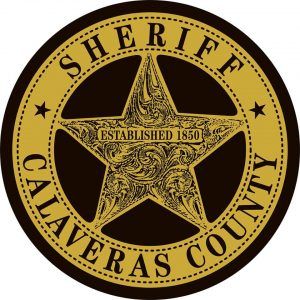 Calaveras County Sheriff's Office

View Photos
Valley Springs, CA – A Calaveras County Sheriff's Deputy suspicious of the Department of Motor Vehicles (DMV) paperwork given to him during a traffic stop decided to investigate further and in turn uncovered a burglary.
The case involves two traffic stops. The first one happened this past Saturday when a deputy pulled over a vehicle in the Campo Seco area. The driver, 45-year-old Edward Pereira of Campo Seco, was asked for his vehicle registration. He handed over a temporary vehicle registration and was allowed to continue on his way. However, the Deputy reports he had a nagging suspicion that the paperwork was forged and decided to contact the DMV and learned that it was not valid.
The second time Pereira was pulled over was at Baldwin Lane and Highway 26 in Valley Springs yesterday around 1:30 p.m. This time a CHP officer noticed there the vehicle he was driving had no plates. The sheriff's deputy was called to the scene and took Pereira into custody for the forged registration.
A search of the vehicle revealed some items and mail belonging to an address in the 10000 block of Shelton Road. A Deputy headed to the home and found it had been broken into and burglarized.  The stolen property included pet remains and prescription medication. Methamphetamine was also found on Pereira and a records check revealed he was already out on bail. With the new forgery and burglary charges, his new bail was set at $60,000.
Anyone with information regarding Pereira's crimes is asked to call Calaveras Sheriff Dispatch at (209) 754-6500 or call our anonymous tip line at (209) 754-6030.