Update: Fight Ends With Attempted Homicide Charges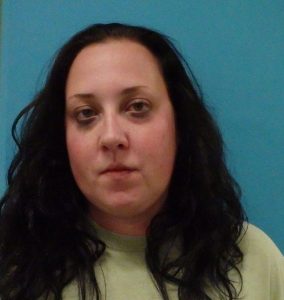 Amanda Burback

View Photos
Update at 11:30 a.m.: Sonora Police Chief Turu VanderWiel revealed more details to Clarke Broadcasting surrounding Thursday's attempted homicide and the arrest of 28-year-old Amanda Burback of Murphys.
Burback is accused of stabbing another woman during a fight at the lower SaveMart on Stockton Road in Sonora. Chief VanderWiel reports that the two women had a previous altercation at a second location on that roadway before the physical fight at the supermarket.
The chief also divulged the reason for the fight, stating, "Burback was accusing the victim of having an affair with her boyfriend." Regarding the brawl he adds, "There were some punches thrown and at some point during the fight the suspect did produce a knife and started stabbing the victim and threatening to kill her."
Chief VanderWiel shares that after questioning the victim at the hospital, officers went to the Gold Lodge on Stockton Road, where they took Burback into custody without incident. Further details regarding the attempted murder are below.
Original post at 5:50 a.m.: Sonora, CA — A Murphys woman was arrested for attempted murder after a fight yesterday morning in a Sonora businesses parking lot.
A call came in to Sonora Police just after 10 a.m. Thursday reporting two women fighting at lower SaveMart in Sonora located at 130 Stockton Road. When officers arrived on scene with their sirens blaring, the fight broke up and both women took off. During their investigation, officers learned that 28-year-old Amanda Burback was involved in the brawl, but were unable to identify the other female. A short time later, that adult woman walked into the Adventist Health Emergency Room to be treated for stab wounds.
During questioning of witnesses, detectives learned that the attack started over a prior boyfriend. Police relay that while threatening to kill the victim,  Burback allegedly pulled out a pocket knife and stabbed the woman twice in the stomach.
Subsequently, Burback was arrested for attempted homicide. The victim's injuries are not life-threatening, according to police.