Insurance Claims Top $9-billion In California Wildfires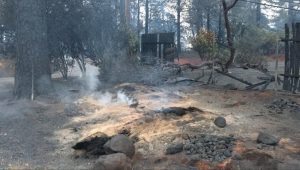 Camp Fire Destruction

View Photos
Sacramento, CA — Citing that the number will likely still increase, California Insurance Commissioner Dave Jones says $9-billion in claims have been filed related to three fires last month.
$7-billion is from the Camp Fire in Paradise, and the remaining $2-billion from the Woolsey and Hill fires in Southern California. Combined, CAL Fire reports the fires destroyed over 20,000 structures. The Camp Fire resulted in 86 deaths, making it the deadliest US wildfire in at least a century.
Jones adds, "Behind the insured loss numbers are thousands of people who've been traumatized by unfathomable loss."
There are 28,000 claims related to residential personal property, 2,000 from commercial property and 9,400 in auto and other claims.