Gas Prices Falling Ahead Of Christmas Holiday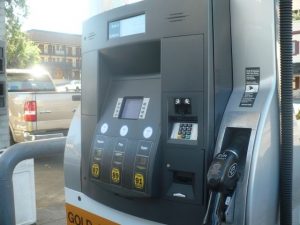 Stock Photo Gas pump

View Photos
Sonora, CA — A recent decline in crude oil prices is making it less costly to fill up at the pump.
The average price for regular unleaded gasoline has dropped 22 cents, nationwide, over the past three weeks. In addition, the average price has dropped 40-cents over the past three months. The numbers were tabulated by the Lundberg Survey. The highest average price for regular unleaded in the nation is the San Francisco Bay Area at $3.58 per gallon, while Tulsa, Oklahoma is the lowest, at $1.91.
The myMotherLode.com gas price section notes that regular unleaded is currently selling in Tuolumne County between $3.06 and $3.52 and in Calaveras County between $3.16 and $3.26.