TCSO Comments On Summerville Incident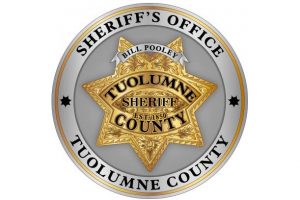 Tuolumne County Sheriff's Office Logo

View Photos
The Tuolumne County Sheriff's Office has provided some additional information following an incident yesterday where a Summerville High School student made a threatening statement.
We reported earlier that a student was pulled out of class and investigated by law enforcement after reportedly stating, "I'm gonna shoot up the school."
Providing further details, Tuolumne County Sheriff's office spokesperson Sgt. Andrea Benson says, "Two students at Summerville High School were involved in a verbal argument. During the argument a student made a comment referencing causing violence, 'shooting up the school.'  The Sheriff's Office was contacted, and partners closely with school officials and administrators to ensure student and campus safety. An investigation was conducted and deputies spoke with the students involved as well as their parents. Though this threat was not credible, it is imperative that parents talk with their children about the serious nature and impact of making comments such as this."
Click here to read yesterday's story which includes the transcript of the voicemail sent to parents by Superintendent Michael Merrill.