Final Draft General Plan Available For View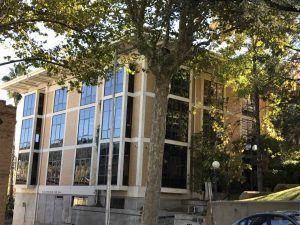 Tuolumne County Government Building

View Photos
Sonora, CA — Ahead of the December 19 Tuolumne County Planning Commission meeting, the final draft of the General Plan Update has been released.
You can find it by clicking here. As reported earlier, the Planning Commission will hold a public hearing and vote on the document on Wednesday, December 19, at 4pm in the board of supervisors meeting room. The supervisors are then planning to take up the plan during a special meeting on Thursday, January 3, at 4pm. The General Plan is considered a constitution for growth and development in the county. The update has been in development over the past decade. It is broken down into segments that identify policies, technical background, community plans, amendments, etc.
You can learn more about the plan during the weekend of December 15-16 when Tuolumne County Community Resources Agency Director David Gonzalves and Assistant Director Quincy Yaley are the guests on the Mother Lode Views radio program.