Update: Stormy Weather is Wreaking Havoc On Mother Lode Roadways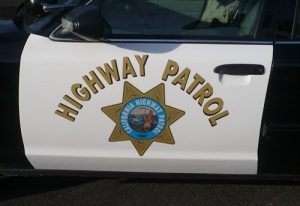 CHP Patrol Car Logo

View Photos
Update at 6:10 p.m.: The CHP is reporting several traffic hazards along Highway 108 in Tuolumne County. The is about a foot of water that has flooded the highway at Soulsbyville Road. In Sonora near Via Este Road the highway is flooded and there is debris on the roadway. The CHP reports that two vehicles are stuck in the standing water causing traffic to back up. A mud/rockslide on the highway near Chicken Ranch Road in Jamestown is also slowing traffic there.
Update at 5:15 p.m.: Caltrans reports that Highway 140 in Maripose County is closed due to multiple mudslides and debris falling on the roadway. The closure is in place for nearly 17 miles from Bear Creek near Midpines to Foresta Road in El Portal – approximately 4 miles west of the Yosemite National Park entrance. Caltrans plans to reopen the roadway at noon tomorrow. Additional Mother Lode road closure can be found below.
Update at 4:15 p.m.: Tuolumne County Community Resources Agency officials are reporting a couple of road closures due to the stormy weather. Those include Bell Mooney Road at the bridge over Woods Creek in Jamestown and Red Hills Road at the Sims Road intersection in the Chinese Camp area. The latter has been shut down due to flooding. Further details on traffic hazards in the Mother Lode can be viewed below.
Original post at 3:15: p.m.: Sonora, CA – As the rain continues to fall in the Mother Lode the CHP is reporting traffic hazards including trees down, rock slides and flooding.
In Tuolumne County at North Tuolumne Road at the Moore Drive intersection a tree is blocking the eastbound lane. Flooding along Tuolumne Road near the Nugget Boulevard intersection next to the Tuolumne Utilities District building is slowing traffic. A boulder the size of large tire is blocking O'Byrnes Ferry Road on the Tuolumne County just before the bridge.
In Calaveras County, the CHP reports that a large tree has come crashing down in the Dorrington area on Highway 4 and the intersection of Big Trees Village Drive on the north shoulder of the roadway slowing traffic there.
In Sonora there have been flashes of lighting followed by loud crashes of thunder with heavy rainfall.  There are also several power outages in the Mother Lode click here for details on those.