Sonora House Raid Nets Drugs And Cash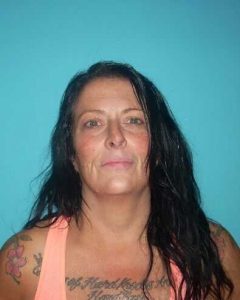 Brandy Felts-Patelzik

View Photos
Sonora, CA — Two women were arrested after a probation search of a Sonora home uncovered evidence of drug sales – including wad of money.
Tuolumne County Sheriff's officials report that the raid was carried out by members of the High Risk Probation Team and narcotics detectives at a house on Big Hill Road. Once inside the home, detectives found a large amount of methamphetamine, digital scales, drug packaging and paraphernalia. The search also turned up over $1000 in cash.
Arrested were, 45-year-old Brandy Felts-Patelzik and 42-year-old Janelle Sanford. Both were booked into the Tuolumne County Jail. Felts-Patelzik was charged with possession of a controlled substance for sale and drug paraphernalia, while Sanford faces a single charge of possession of drug paraphernalia.