Columbia College Classes To Resume Following Faculty Protest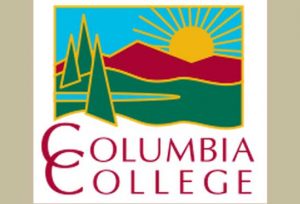 Columbia College logo

View Photos
Sonora, CA — Following a two-day strike by their faculties, the Mother Lode's community colleges should be returning to their normal class schedules.
Yosemite Community College District (YCCD) officials on Wednesday evening announced that all classes are expected to resume Thursday at Columbia College and Modesto Junior College.
The district board also released impact statistics of the Nov. 27-28 protest by Yosemite Faculty Association (YFA) members. The board reported that at Columbia College, 160 classes were canceled, 99 were held as scheduled, and 2,067 students were not able to attend their scheduled class.
At Modesto Junior College, about 2,600 classes were canceled and that more than 18,000 students were not able to attend their scheduled class.
The board also noted that at both campuses, students were able to access computer labs and the libraries to keep pace with their studies and research assignments.
YCCD and YFA remain at odds over long drawn out labor negotiations and faculty union representatives indicate that the members have already authorized an impasse strike — which could last longer and create more course schedule and other impacts — that could still take place next semester in the absence of a contract agreement.