California Democratic Party Investigating Chairman For Sexual Misconduct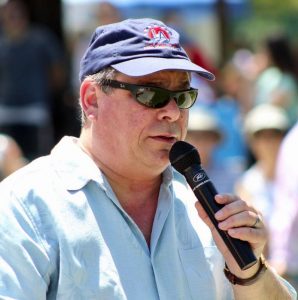 Eric Bauman

View Photos
Sacramento, CA — The state's Democratic Party is investigating its Chairman Eric Bauman after two allegations of sexual misconduct were brought against him.
The party's Vice Chair, Daraka Larimore-Hall, is calling for Bauman's removal after speaking with two anonymous victims. Lattimore-Hall stated that Bauman allegedly harassed or assaulted the victims at party events, and added that the claims have been corroborated with party staff members. An outside investigator has been hired to probe the allegations. The Associated Press reports that Bauman has released a statement noting that he looks forward to putting the allegations in the past and moving forward as a unified Democratic party. He also stated that he takes the allegations seriously.
Bauman was elected the party's leader in 2017 after spending 17 years leading the Los Angeles Democratic Party. He made headlines for becoming the state party's first openly gay leader.