YCCD Calls Special Meeting Ahead Of Potential Strike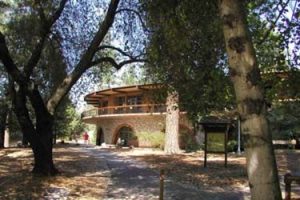 Columbia College Manzanita Building

View Photos
Columbia, CA — Yosemite Community College District officials will meet with the Yosemite Faculty Association in closed session on Monday.
As reported earlier, YFA is planning a strike November 27-28, and it would impact both Columbia College and Modesto Junior College. The YCCD board of trustees has called for a special meeting this coming Monday at 11am at the district office in Modesto. The board will immediately go into closed session for a conference with labor negotiators regarding recent contract disputes.
The YCCD Board has argued that YFA's demands would represent a salary increase of around 22-percent and would leave the district "financially unstable."
The YFA Executive Board is arguing that the final offer given by YCCD demands an "unsustainable class size increase" of up to 45 students per room. The board also argues that YCCD employees are vastly underpaid when compared to similar districts. You can find the full response here.
It is unclear if a compromise can be reached the day before Tuesday's planned strike.