95-Percent Containment On Camp Fire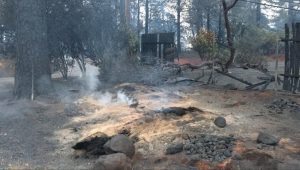 Camp Fire Destruction

View Photos
Paradise, CA — While over 5,000 firefighters were earlier assigned to the Camp Fire in Butte County, the number has now declined to 1,605.
The 153,336 acre fire is 95-percent contained. There are now 84 confirmed fatalities and hundreds of people still missing. The heavy rain has slowed the process of searching for those unaccounted for. The weather has, however, helped to extinguish many hot spots, and slow the spread of the fire.
13,954 homes have been destroyed, 514 commercial buildings and 4,265 outbuildings. The fire ignited on November 8.