Shoppers Heading Out On Rainy Black Friday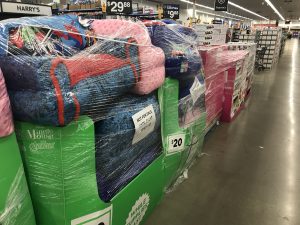 Prepping for Black Friday

View Photos
Sonora, CA — It is Black Friday, and many local shoppers are kicking off the Christmas shopping season.
Many started shopping at retail stores in the Mother Lode as early as last night. Thanksgiving fell a little earlier than normal this year, so there are 32 shopping days until Christmas. The National Retail Federation reports that 164 million people are planning to go shopping between Thanksgiving Day and Cyber Monday. 34 million of those on Thanksgiving Day, 71 million on Black Friday, and 67 million on Small Business Saturday.
65-percent of those surveyed say they shop during this period to take advantage of deals, 26-percent say it is because of tradition, and 23-percent say it is simply something to pass the time over the holiday weekend.