Public Input Sought For 'Homeless Plan' Online Survey By Nov. 30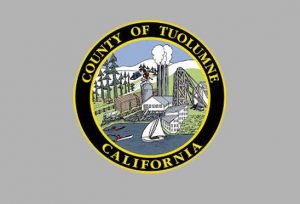 Tuolumne County Government

View Photos
Sonora, CA – Residents interested in seizing the opportunity to weigh in local homelessness are in luck without having to snap that turkey dinner wishbone.
Tuolumne County officials are seeking feedback from all stakeholders through Nov. 30 via an online survey open for public response. The reason, according to Community Resource Agency Public Housing Coordinator Sheila Shanahan, a variety of grant funding pots are becoming available for applications and her department is looking for input to help create a Homeless Plan, which is a prerequisite to submit funding requests.
Ahead of asking for public participation, Shanahan says her department has gathered feedback and ideas from many focus groups who deal with homelessness from different angles. Among these are first responders and health care providers, churches, schools as well as formerly and currently homeless individuals.
Among the upcoming statewide opportunities, she shares, are some that support building and/or rehabilitating permanent housing for chronically homeless individuals who are also dealing with serious mental illness as well as those at risk. Specifically, the statewide No Place Like Home (NPLH) program provides financing for such housing. Funded by California's Mental Health Services Act (MHSA) the monies are available through both competitive and non-competitive allocation processes.
"We want to go after as many [funding] sources as possible to…help as many people as possible," Shanahan explains. She adds that the survey will take less than ten minutes and participants submit their information anonymously. To access it, powered by SurveyMonkey, click here.