Traffic Alert: Bridge Construction Creates Motorists Delays On Major Roadway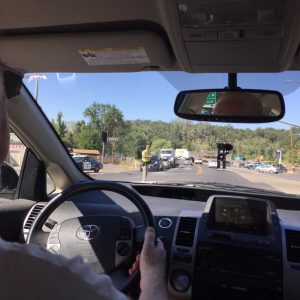 Road work with flaggers

View Photos
Calaveras County, CA — Travelers in two Mother Lode counties will be impacted by bridge construction on a major roadway tomorrow.
Calaveras County road crews will be working on the Copperopolis side of the O'Byrnes Ferry Road Bridge Friday (Nov. 16) from 9 a.m. until 1 pm. Flaggers will be conducting one-way traffic control for the entire four hour planned repairs. Motorists in both Calaveras and Tuolumne counties will face anywhere from 5 to 15 minute delays as the bridge runs over both counties lines.
Signs will be posted prior to reaching the bridge on each side.  Calaveras road officials say regardless of the prior given time frame, the roadway could reopen earlier, as the plan is to open up the roadway as soon as the work is completed. Regardless travelers may still want to find an alternative route if possible.