California Projecting Big Budget Surplus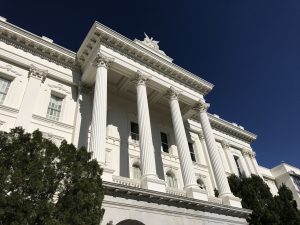 California State Capitol Building

View Photos
Sacramento, CA — Based on current estimates, California's non-partisan Legislative Analyst is projecting a $14.8-billion budget surplus for the 2018-19 fiscal year.
The LAO report released yesterday reads, "By historical standards, this surplus is extraordinary." California's tax revenue has been increasing as the economy improves and Governor Jerry Brown had stated a desire to limit new spending in recent years over fears of another economic downturn.
As Brown terms out of office, 2018-19 will be the first budget for incoming Governor-elect Gavin Newsom.
Patricia Bates, the Republican Senate Leader, says, "When the new Legislature convenes and before we start a wish list of new spending, Republicans and Democrats have an opportunity to pay down debt, expand our reserves and address some of our most pressing issues such as addressing the opioid crisis and homelessness, improving our schools, and providing quality healthcare."
The Democratic Chair of the Assembly Budget Committee, Phil Ting, stated, "We must make smart investments and proceed with caution to protect programs for the long run. No one wants to relive the devastating budget cuts we were forced to make only a short time ago."