Thanksgiving Travelers: Plan for Huge Volume, Hefty Delays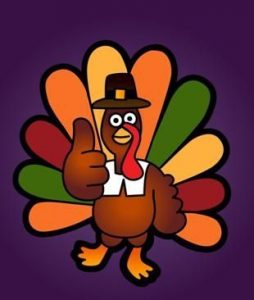 Thanksgiving Turkey

View Photos
Sonora, CA — As the Thanksgiving holiday is fast approaching, experts are predicting the highest travel volume in more than a dozen years.
According to AAA, more than 54 million Americans will venture at least 50 miles from home during Thanksgiving week. That is 2.5 million travelers more than last year — nearly a five percent increase. The vast majority, some 48.5 million, will be road tripping. AAA officials add that more than 4.2 million travelers will be flying, and just under 1.5 million will be taking trains, buses or cruise ships.
AAA and analytics company INRIX predict that drivers in the San Francisco area as well as New York and Boston will see the biggest holiday-related delays — almost four times normal drive times. Among the very worst times and places to drive in San Francisco environs will be Wednesday –- the day before Thanksgiving – from 1 to 3 p.m. on I-680 between exits 8 and 21.
Get Road Ready; Plan For Higher Pump Prices
For safety's sake, make sure your vehicle is road-ready; AAA is already estimating it will rescue nearly 360,000 motorists at roadsides over Thanksgiving. Gas price experts are also warning motorists to anticipate paying the highest Thanksgiving gas prices in four years with a national average of $2.79 as of November 1 — 31 cents more than a year ago. (For the latest local gas prices, click here).
For those heading to airports, be aware that the Tuesday and Wednesday before Turkey Day will be the most popular and packed days of the travel week. Expect not only long security lines but also delays of perhaps up to an extra hour-and-a-half to get to metropolitan airports.
Potential holiday air travelers looking ahead to the days in and around Christmas may want to take heed because since Christmas Day this year falls on a Tuesday, experts say that Saturday and Sunday Dec. 22-23 will be the busiest – and most expensive – days to fly.