Erhardt Tabbed To Be Assistant Tuolumne County Administrator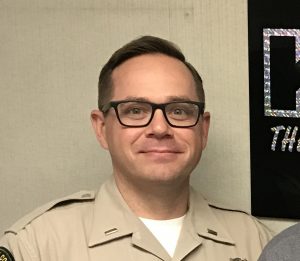 Eric Erhardt

View Photos
Sonora, CA — Tracie Riggs stepped into the position of Acting Tuolumne County Administrator earlier this month, and one of the early decisions was picking someone to fill her old role of Assistant County Administrator.
Interviews were held on November 7 with two panels of county department heads that included County Counsel Sarah Carrillo, Health and Human Services Agency Director Ann Connolly, Community Resources Agency Director David Gonzalves, Chief Probation Officer Linda Downey, Undersheriff Neil Evans, Human Resources Manager Ann Fremd and Administrative Analyst Kim Phipps. Two finalists were identified, and they met with CAO staff, and later Riggs one-on-on, late last week.
Riggs reports, "I am very excited and happy to report to you that Eric Erhardt has accepted the position of Assistant County Administrator.  Eric has worked for the County for 16 years and brings with him the trust of staff and the community.  Additionally, he has a passion for the community and our organization.  He and I have a similar vision on how to serve the Board, Department Heads, Staff and residents."
Erhardt has most recently been serving as a Lieutenant with the Tuolumne County Sheriff's Office.