Most Destructive Wildfire In State's History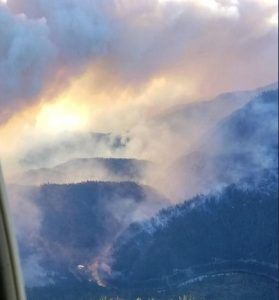 Camp Fire

View Photos
Paradise, CA — State officials say the Camp Fire in Butte County is now the most destructive in the state's history, as a town has been incinerated, 29 are dead and 228 are unaccounted for.
The Camp Fire is 113,000 acres and there is 25-percent containment. Governor Jerry Brown spoke with first responders last night, and stated, "This is truly a tragedy that all Californians can understand and be sympathetic….It is a time to pull together and work through this tragedy…this is not the new normal it is the new abnormal."
At least 6,450 homes have been destroyed and 260 commercial buildings. An estimated 52,000 people have been evacuated.
The fire burned through Paradise and many other surrounding communities in the Sierra foothills. Over 4,000 firefighters have been assigned to the incident an additional resources will arrive throughout the week.
The cause of the fire remains under investigation, but PG&E told state regulators that a high voltage power line in the area experienced a problem right before the fire was reported.