Update: PG&E Customers Without Electricity After Crash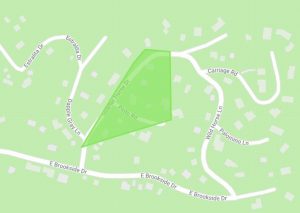 Cedar Ridge power outage

View Photos
Update at 12:50 p.m.: The power has been restored to all but 19 of the original PG&E 74 customers without power after a five ton dump truck crashed into a pole in Cedar Ridge. Those still impacted are along Quarter Horse Drive and Pinto Road where the collision happened. The wreckage and pole are completely blocking the roadway, according to the CHP.
The utility now gives a 3:45 p.m. restoration time for the remaining customers without electricity.
Original post at 12:30 p.m.: Cedar Ridge, CA – PG&E is reporting that 74 customers in the Cedar Ridge area of area of Tuolumne County are without power after a solo-vehicle crash.
Those impacted are along East Brookside and Quarter Horse drives along with Wild Horse Lane and Pinto Road. The latter road is where the CHP reports that a five ton dump truck smashed into a pole snapping it in half and bringing down live power lines onto the vehicle.
While the utility has not confirmed the wreck as the cause of the outage, it relays that a crew is heading to the scene and gives a restoration time of 3:15 p.m.
The CHP reports that there are no injuries associated with the collision.