Brown Blasts Gas Tax Repeal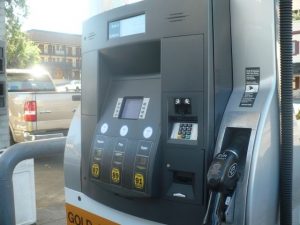 Stock Photo Gas pump

View Photos
San Francisco, CA — Governor Jerry Brown made a rare campaign appearance to oppose a measure that would roll back transportation funding under his watch.
Brown gave a short speech Friday during a rally in the Bay area, which is likely to be among his last as governor as he winds down his final eight years in office.
In a 90-second speech, Brown remarked that "killing Proposition 6" is the right thing to do. He also blasted the measure for being cooked up by what he calls shady politicians. The proposition would repeal the 12 cent increase in gas taxes approved by the legislator last year along with vehicle fees. Brown championed the $52 billion in funding for transportation projects over a decade.
Critics say the taxes are overkill in an expensive state where families are already struggling to get by.