Deputies Arrest Alleged Marina Burglars, Bad Check Passer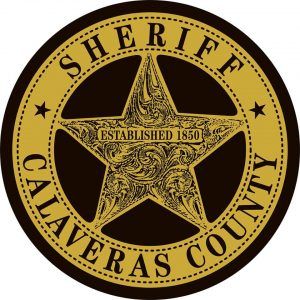 Calaveras County Sheriff's Office

View Photos
San Andreas, CA — Calaveras County deputies arrested three on multiple felony charges pertaining to alleged burglary in progress and bank fraud incidents.
According to Calaveras County Sheriff's spokesperson Sgt. Rachelle Whiting, early yesterday, just after 7 a.m. deputies responded to the New Melones Lake Marina after employees reported to dispatch that two subjects were pushing a wheelbarrow from the area that was loaded with expensive items.
Once on scene, officials located and interviewed Brooke Prentiss, 32 of Sonora, and Morgan Styre, 22 of St. Keyes. Whiting adds that the pair was in possession of the reportedly seen wheelbarrow, which contained multiple items, including a Yeti ice chest, iPads, a depth finder, and high-end fishing bags and equipment. Further investigation revealed that multiple houseboats on the lake had been broken into and the items were stolen property.
Arrested and booked into the Calaveras County Jail, both Prentiss and Styre received $150,000 bails. They face multiple counts of burglary as well as grand theft and criminal conspiracy. Styre was additionally booked for two outstanding misdemeanor warrants out of Tuolumne County. As deputies are conducting follow-up with the burglary victims, anyone with information regarding this case should call the sheriff's office at 209 754-6500 and ask to speak with the deputy assigned to the case.
Bank Finds Deposited Check Is Bogus
A local woman is facing grand theft and forgery charges after allegedly depositing and then attempting to make withdrawals on a fake or altered check written out for thousands of dollars.
According to Sgt. Whiting, deputies responded yesterday in the noon hour to a San Andreas bank where they heard from bank employees of some sketchy sounding transactions. Employees reported a hefty check deposited at the branch in October with several subsequent withdrawals recorded over the course of several days from various ATMs totaling a similar amount to the check, which turned out to not be legitimate.
Last night, following the deputies' investigation, Sgt. Whiting reports that deputies arrested 50-year-old Sandy Arlene Sims of Mokelumne Hill at her residence in connection with the case and charged her with two related felonies.