Community Fire Meeting Continues Focus On Broader Fire Emergency Planning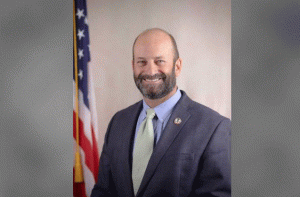 Jack Garamendi

View Photos
San Andreas, CA – While escape routes for remote Mother Lode areas in the event of a wildfire or other disaster remain a broad concern, a fix for one local community may be in the wings.
Calaveras County Vice Chair and District 2 Supervisor Jack Garamendi invites West Point residents and other community stakeholders to a fire safety meeting Saturday morning at the Veterans Building (2253 Highway 26) where, beginning at 11 a.m., potential plans for an escape path near Barney Way will be a main topic. Among the expected attendees, he says, are homeowner association members as well as officials from West Point Fire District, CAL Fire and the Calaveras County Sheriff's Office.
"One of the issues that has continually come up is emergency exit routes for the community," Garamendi explains. He adds that the Barney Way community, located along the South Fork of the Mokelumne River, is typical in that it has one entrance and exit but is also located in a very heavily wooded canyon with no clear alternate routes to escape in the event of a dire emergency.
A Fire Escape, Not A No Holds Barred Public Access
The process involves working with the Bureau of Land Management (BLM), adjacent landowners CAL Fire and district fire agencies, not to provide a permanent easement or an access but an effective emergency exit route so that when people are trapped by a fire they can safely access and use it.
So, on Saturday, Garamendi states, "Really, what we are really going to be doing is talking to the community about that need…again, reminding people that wildfire and disaster preparedness is a year round activity." He shares, "We are very fortunate in that access to above Barney Way is provided through one private landowner who is willing to work with the community to put in place what in essence is a dirt road. We have begun conversations with BLM and CAL Fire, who will really be the key point in getting this through – it is always easier to work between state and federal agencies to get this done."
The escape path, as Garamendi describes it, would obviously be safe for public use but "nothing fancy," as it would be accessible simply in the event of an emergency when lives are at risk. CAL Fire and the local fire department would have controlled access in to provide people an open way out. In addition, he says, "There will be gates on all ends with clear postings that the path is not a public road."
Elevating Fire Safety Plans, Preparedness
The discussion leads to what he calls the broader conversation about what really are the fire plans and existing exit routes for the community and if people know where to go if a fire traps them. He emphasizes, "We want to make fire safety a constant activity in our community – something that we are always thinking about – not something that cripples us and keeps us from moving forward – but something that is in our consciousness. "
With regard to the Butte Fire disaster, still fresh in locals' memories, he remarks, "It does not take a lot of imagination to see what could have happened…had it turned east and up the canyon. It turned south down a different canyon but West Point is a very vulnerable community and I think this goes to a lot of communities in our foothills."
Summarizing, Garamendi stresses, "We need to make these plans — and [Saturday's] meeting is not a one-time event — this is a continuing conversation and continuing work that will go far into the future."