Perkins And TCEDA Settle Transparency Legal Battle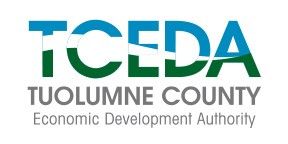 Tuolumne County Economic Development Authority

View Photos
Sonora, CA — Tuolumne County's Economic Development Authority and local resident Ken Perkins have reached a settlement agreement in a high profile lawsuit.
Perkins sued the TCEDA, and Director Larry Cope, seeking documents backing up claims that it helped generate tens of millions of dollars in economic benefits and assisted in over $392-million in investment projects.
As reported this past August, the TCEDA responded by releasing redacted records to protect the confidential information of the businesses. In addition, the TCEDA reports that it will pay over $7,000 in attorneys' fees to resolve the matter. Perkins, in turn, agrees to dismiss the suit.
When reached this morning by Clarke Broadcasting, Perkins stated a key piece of the decision was the TCEDA agreeing to sign a sworn statement that no other documents exist related to his request.
He added, "I'm glad it was settled rather quickly. My first goal I was able to achieve…and that was to get all of the documents requested. My second goal hasn't been quite achieved yet, and it is in regards to December 31st, which is the deadline for the City of Sonora to decide whether to leave the joint powers agreement with the TCEDA. That has also been one of my goals (for Sonora to break from TCEDA)."
Clarke Broadcasting reached out to the TCEDA for comment on the settlement, and board Chair John Gray stated, "I'm happy that we resolved the issue, but it is very unfortunate we had to go this route. Economic development in Tuolumne County is extremely important and it is very upsetting that we have a citizen like Mr. Perkins to take the route he took. It cost taxpayers additional money, and it slowed down the economic development job we are trying to do. I sincerely believe it is a personal vendetta that Mr. Perkins had with Mr. Cope. I don't have a full understanding of that, but I'm glad it's done, and we can get on to selling Tuolumne County to the rest of the state and nation."
Gray has publicly given high praise for Cope's work on numerous occasions. The TCEDA also emailed a statement adding that the authority hopes the resolution will lead to a more productive dialogue regarding the entity and its mission. It adds that there is no secrecy regarding its dealings and all of its meetings are governed by the Brown Act and open to the public. The statement also notes that any time a lawsuit results in the release of public records, even if redacted, the law requires the public agency pay the plaintiff's attorney fees and costs.