Road Rage Attack On A Pedestrian In Sonora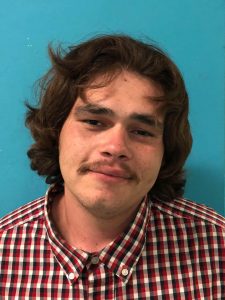 Francisco Rico

View Photos
Sonora, CA — Officials say a man who yelled out in anger after almost being hit by a vehicle on Lyons Street in Sonora was later attacked by two of the passengers inside the car.
The Sonora Police Department reports that the alleged incident happened Tuesday evening at around 10:45 in the 100 block of Lyons. The unidentified 53-year-old man was upset about almost being hit while walking and let those in the car know his feelings. The driver of the Ford Mustang convertible turned the vehicle around and two people jumped out, 25-year-old Francisco Rico of Sonora and an unidentified 16-year-old boy. The PD reports that the 53-year-old man was assaulted by the pair and it caused considerable commotion in the area. The two got back into the vehicle and left, only to return a short time later, and almost hit the pedestrian again with the car. They jumped out and allegedly continued to assault the man. The vehicle left and later returned a third time, but by this point the victim was able to hide, call 911, and wait for officers to arrive.
The Ford Mustang was located nearby and Rico and the 16-year-old were arrested and taken to Tuolumne County Jail on charges of felony battery. The PD has not released the name of the driver of the car, an 18-year-old woman from Tuolumne, because she was not arrested. However, she was written a citation at the scene for being under the influence of alcohol and attempting an assault with a vehicle.