DUI Arrest Nets Stolen Vehicle And More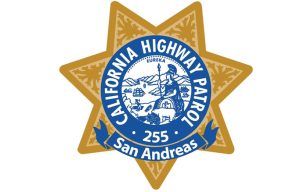 CHP San Andreas Unit logo

View Photos
Murphys, CA — A report of erratic driving led to a traffic stop in Calaveras County, a stolen van and evidence of illegal activity inside the vehicle.
A Be-on-the-look out was issued for a 2000 white Dodge Caravan around 5 p.m. yesterday in the Murhpys area west of Highway 4. A CHP officer spotted the van and stopped it on Scott Street near the intersection of Jones Street a block over from Main Street in the downtown area. Behind the wheel was 47-year-old Brent Christopher Grider from San Andreas.
CHP spokesperson Toby Butzler details that the officer noted that Grider was extremely intoxicated and a records check found the vehicle was stolen from a residence in San Andreas that morning. Butzler add that inside the vehicle the officer found, "He [Grider] was in possession of a shaved key that is used to start the vehicle without the original key."
Grider was arrested for DUI, auto theft and possession of burglary tools. Butzler relays that the van was returned to its rightful owner.