Nearly $4 Millon In Marijuana Seized In Bust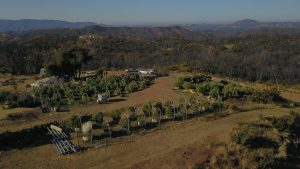 Illegal Grow in Mokelumne Hill

View Photos
Mokelumne Hill, CA — A search of a Calaveras County property nets 408 plants and over a thousand pounds of processed pot.
The Calaveras County Sheriff's Marijuana Enforcement Team carried out a raided in the 200 Block of Indian Ridge Road near Mokelumne Hill this past Monday (Oct.22).
While no individuals were found at the residence during the search, investigators uncovered and destroyed 408 marijuana plants along with over 1,200 pounds of processed pot. With each plant having a street value of $2,000 and each pound $2,500, the combined total is $3,816,000.
Although no arrests were made at the illegal grow, investigators have identified some of the people living at the location and the investigation is ongoing.  Anyone with information regarding the illegal site or individuals involved in the grow are asked to contact the Calaveras County Sheriff's Office at 754-6500.