Containment Hike On Whiskey Fire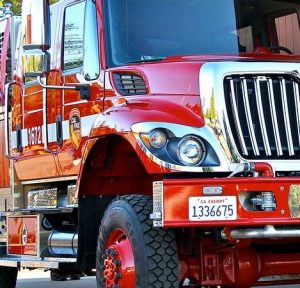 CAL Fire truck

View Photos
Mountain Ranch, CA – Another jump in containment for the Whiskey Fire burning in the Mountain Ranch area of Calaveras County and CAL Fire reports that full containment could be reached by this evening.
The blaze remains at 35 acres, but crews continued working on laying hose lines yesterday and overnight that shot the containment up another 10 percent to 90-percent.  As reported here yesterday, winds were a concern but ended up not being a factor in fighting the flames as they were lighter than initially expected, according to CAL Fire spokesperson Emily Kilgore.
Today, Kilgore updates, "They [firefighters] are trying to get things wrapped up before dark… At this point they're getting real close to being done."
The flames broke out Monday morning near the intersection of Whiskey Slide Road and Jesus Maria Road. What sparked the blaze has not yet been determined and remains under investigation.