Six Injured In Two Truck Wreck Involving Intoxicated Driver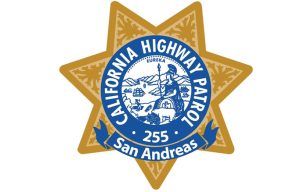 CHP San Andreas Unit logo

View Photos
San Andreas, CA – Following a DUI-related crash over the weekend, a family of five traveling in a pickup truck and a solo driver wound up at regional trauma centers.
According to CHP officials, the collision occurred Saturday afternoon on Highway 4 between Vallecito and Douglas Flat when 48-year-old Jose Aranabarajas of Ceres, due to his level of intoxication, allowed the 2003 Dodge Ram pickup he was driving to crossover into the eastbound lane west of Batten Road.
The vehicle then collided head on with a 2010 Chevrolet Silverado, piloted by 65-year-old Daniel Marzi of Vallecito. The Dodge overturned once and came to rest on the roadway while the Chevy ended up at the bottom of a dirt embankment.
Aranabarajas was arrested at the scene for felony DUI causing injuries, and then released from custody for medical care. Responders flew him and the other driver to Modesto Memorial for treatment of major injuries.
Flown to Doctors Medical Center were the four passengers in the Dodge: 37-year-old Amalia Aranabarajas and three female minors, who all suffered moderate injuries. Two of the minors were reported as not wearing seatbelts.