TCEDA Seeks Applicants For Board Of Directors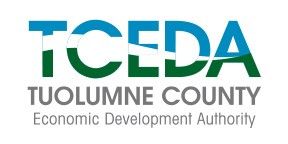 Tuolumne County Economic Development Authority

View Photos
Sonora, CA — There are two seats coming open on the Tuolumne County Economic Development Authority Board of Directors.
In total, the board has seven seats, three are at-large, two are members of the Tuolumne County Board of Supervisors and two are from the Sonora City Council.
Jim Gianelli is vacating the final two years of his seat as he will soon be moving out the county. In addition, the four-year term of Dave Thoeny is expiring. Thoeny has the opportunity to reapply for the seat if he so chooses.
The other at-large member is Barry Hillman, the Tuolumne County representatives are John Gray and Sherri Brennan, and the City of Sonora representatives are Jim Garaventa and Matt Hawkins.
TCEDA Executive Director Larry Cope says the requested attributes for at-large members include having a track record of community activities, ability to attend regular monthly meetings, business experience, and having a vision for the future of the county.
You can find more information about applying by clicking here. Applications will be accepted through 4pm on November 1st. The Board of Directors will likely review the applications for the two seats at the November 9 board meeting.