Calaveras To Decide On Jail Inmate Agreement With Amador County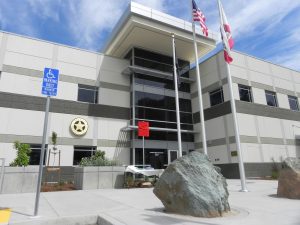 Calaveras County Jail

View Photos
San Andreas, CA — The Calaveras County Supervisors will decide whether to extend by one year a current agreement with Amador County related to housing jail inmates.
The plan allows for Calaveras County Jail to continue to receive inmates on an "as-needed basis" from its neighbor. Amador County agrees to pay a daily rate of $85 per day. The stipulations are that inmates are expected to serve at least seven days in confinement and are classified as low-to-no risk of escaping. All transfers are subject to approval of the Calaveras County Jail administration.
Also today there will be discussion about appointing applicants to serve on various committees, commissions and advisory boards. In addition, there will be a vote to execute an agreement with Caltrans to provide oversight of the plans, specifications and estimate for the Highway 4 Wagon Trail Realignment Project.
The regular session meeting gets underway at 9am.