Traffic Stop On Careening Driver Results In Drug Sales Confession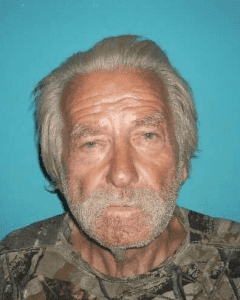 William Paioni TCSO Booking Photo

View Photos
Sonora, CA – A wildly swerving driver that drew deputies' attention wound up in jail after admitting he was transporting drugs for sale.
According to Tuolumne County Sheriff's spokesperson Sgt. Andrea Benson, deputies conducted a traffic stop early Thursday morning on a black Mitsubishi Lancer that was careening between the traffic lanes on Creekside Drive. They determined that the driver, 74-year-old William Paioni of Salida, had a suspended driver's license.
She states that they also spotted a shotgun on the passenger seat and ammunition on the floorboard after which they instructed Paioni to place the vehicle in park and exit it. However, Benson recounts, he was unable to and it began rolling backwards towards the patrol car. At that point, a deputy quickly opened the passenger door, activated the parking brake, and removed the shotgun.
It turned out that Paioni was also packing two bags of methamphetamine totaling more than nine grams, which he admitted to be transporting to the Cedar Ridge area for distribution.
Paioni, subsequently arrested, was booked into the Tuolumne County Jail for possession and transportation of a controlled substance for sale as well as possession of a controlled substance while armed, and several traffic violations.