Pile Burns On Forest Through Spring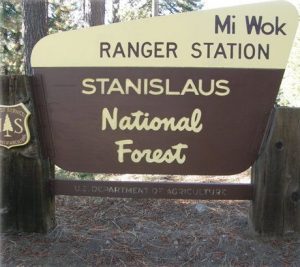 Mi-Wok Ranger Station - Stanislaus National Forest

View Photos
Sonora, CA — The Stanislaus National Forest plans prescribed pile burning for resource and public benefit on all ranger districts beginning this month.
The burns will be ignited at various locations throughout the Calaveras, Summit, Mi-Wok and Groveland ranger districts. Forest officials note that prescribed burning is an "effective, cost efficient method of reducing flammable forest fuels, improving firefighting capabilities, and reducing the impacts of large uncontrolled damaging wildland fires."
Both hand and machine piles in varying sizes will be ignited daily: weather, fuel moisture and air quality permitting. The location of the piles will include administrative sites, areas adjacent to roads, along forest boundaries, within the Rim Fire footprint and along transmission and distribution lines. The burn is expected to last through the spring of next year. Smoke may be visible from highways 4, 108 or 120 and surrounding communities.
Forest officials remind the public not to report these burns as wildland fires.