Homes Selling Faster As Prices Continue Rising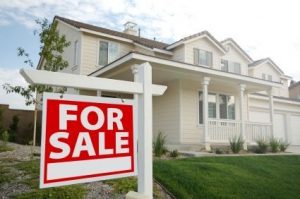 Home For Sale

View Photos
Sonora, CA – While slightly fewer homes are on the market as compared to last year at this time, the median sales price is up six percent and average days on the market has dropped 16 percent.
Tuolumne County Association of Realtors (TCAR), in its latest quarterly report, released today, also notes that the average sales price increased seven percent from $274,000 through Q3 last year to $290,000. Days on the market decreased from 127 to 107.
Comparing last year's total homes sold through Q3 of 815, to 804 for the same period this year, the percentage of sales declined by just one percent.
REOS, Short Sales Nearly Evaporated
Of the total residential sales through the third quarter of this year, private sales came in at 96 percent, up two percent from last year. Short sales have all but disappeared. So far, this year there have been only three, which represents less than one percent of the sales market; last year through Q3, there were eight such sales, which was one percent. REOs or bank-owned sales, of which there were 28, made up three percent of this year's sales so far, while last year there were 39 through the same period representing five percent of home sales.
Home sales within the $200,000 and under price category at 126 comprised 16 percent of total sales through this year's Q3. In 2017 through the same period, there were 161, which totaled 20 percent of the homes sold. Sales at this price point are down 22 percent so far this year compared to the same time last year.
Sales in the even tougher to find $175,000 and below category came in at 65 and represented about eight percent of the homes sold. Last year through this time, there were 95 or 12 percent. Between the two periods, sales within this price range declined this year to date by 32 percent.
Housing Market Bookends
The lowest price that a property sold for in 2017 was $31,000 through Q3 while so far this year it is $60,000, which is nearly twice as much. Looking at the high-end, since a home sold last year at about $2.1 million through Q3, the fact that the highest one sold so far in 2018 is $1.4 million reflects a 35 percent change for that statistic. However, it is not that telling of a metric.
TCAR estimates that Tuolumne County has about five-and-a-half months of inventory since the average rate of sales is now at about 89 per month.
As of Oct. 3, the current market snapshot date, there are 501 active listings, 98 percent of which are private. There are seven REOs and one short sale. Of the lower priced listings, 42 are $200,000 and under, representing eight percent of the listings; 16 or three percent are in the $175,000 and below category. Currently, the median list price is $349,000 and the average list price is $403,858. The highest listed home is almost $2.2 million and the lowest is $94,000.
Some State Stats
Statewide, the California Association of Realtors (CAR) reports for September that the overall housing market faltered for the fourth straight month as high home prices continue impacting demand.
The latest median home price, reported in August, was $596,410, which rose under a percent from the previous month and is up five-and-a-half percent from the same time last year.
Active listings continue to rise as they have for the past five months after 33 months of consecutive declines and are up over 17 percent from last year.