Man Convicted Of Stealing From Neighbor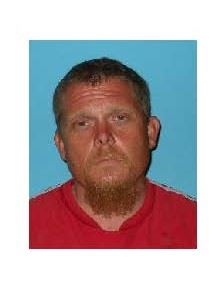 Todd Pankey

View Photos
Tuolumne County, CA – The Tuolumne County District Attorney's office got some help from Mother Nature in convicting a man of stealing his Jamestown neighbor's property.
As District Attorney Laura Krieg explained rainy weather left a trail of evidence right to the defendant's door. The theft happened in December of 2015, when residents John and Myrna Moyle reported to the Tuolumne County Sheriff's Office that their fifth-wheel trailer had been broken into and a red Honda electrical generator and two oversized propane tanks had been stolen.
Then in January of 2016, the couple spotted those items on a neighbor's property where 39 year old Todd Pankey was living in a trailer. Krieg noted that the Moyles recognized the items because of the maintenance records written in a Sharpie pen on the side of the red generator. Deputies discovered evidence left behind from a recent rain that showed a trail of drag marks from the Moyles' trailer, down the hill, across Rawhide Road, and onto the neighboring property. Additionally, two propane tanks found by the trailer were covered in mud.
At his trial, Pankey testified he purchase the items at an estate. Krieg shares that it was a claim the court did not find credible as he was found him guilty of receiving stolen property. Since the items totaled over $950 it made the crime a felony.
Of note, just this past July as reported here, Pankey was arrested after being stopped for expired plates on a trailer he was pulling behind his pickup. A search of the truck uncovered drugs.