Update: High Country Traffic Hazards On Highway 108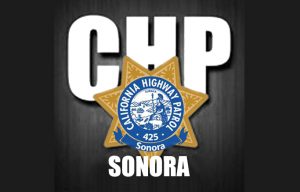 CHP Sonora

View Photos
Update at 12:05pm: The CHP reports that both lanes of Highway 108 are back open near Confidence Road following the motorcycle accident we reported on earlier. In addition, one lane of Highway 108 is back open east of Kennedy Meadows following a big rig truck becoming jack-knifed. Be prepared for continued activity in the area.
Original story posted at 11:10am: Confidence, CA — A motorcycle accident has occurred near Confidence and there is a jackknifed big rig truck east of Kennedy Meadows.
The motorcycle is blocking Highway 108 near Confidence Road. An ambulance has been requested to the scene. Travel with caution in the area and be prepared for activity. Further up Highway 108 the CHP is on the scene of a jack-knifed big rig truck, approximately two miles east of Kennedy Meadows. Be prepared for activity, and a potential delay, in that area as well.