Tuolumne County's Agricultural Commissioner Retiring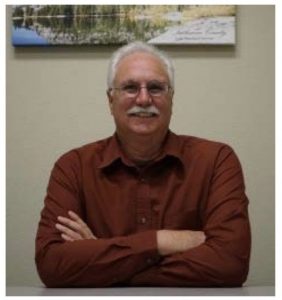 Gary Stockel

View Photos
Sonora, CA — Gary Stockel will be stepping down at the end of the year after serving the past four years as Tuolumne County's Agricultural Commissioner.
Stockel announced at today's board of supervisors meeting, "I will have completed my four year appointment at that time, and it is time for me to explore other interests and activities."
The county's Ag Commissioner also serves as the Air Pollution Control Officer, Animal Control Director and Sealer of Weights and Measures.
Stockel was employed by the Alameda County Agricultural Commissioner's Office from 1982-1990, then moved over to San Joaquin County, where he was promoted to be Assistant Ag Commissioner, and in 2014 was recruited to become Tuolumne County's Ag Commissioner, replacing the retiring Vicki Helmar.  Stockel noted that he will gladly assist the county in the search for his replacement.