Voter Turnout Spiked During June Primary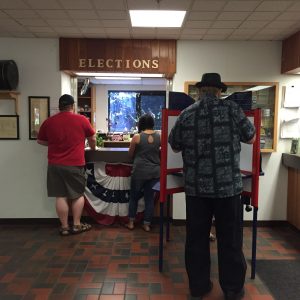 Tuolumne County voters

View Photos
Sacramento, CA — California had its highest voter turnout during a gubernatorial primary in 20 years, and the percentages were even higher in the Mother Lode.
California's Secretary of State Alex Padilla, who oversees elections, says the statewide turnout among registered voters was just over 37-percent this past June. While it may be a seemingly low figure, by comparison, during the last gubernatorial primary four years ago there were 4.4 million votes cast in the state and this year it increased to 7.1 million.
Tuolumne and Calaveras counties, with many competitive local races, fared even better. In Calaveras County 56-percent of registered voters cast a ballot and in Tuolumne County it was 52-percent.
Voter participation is traditionally lower during the June primary and increases during the November General Election.