String Of Vehicle Burglaries In Front Of Sonora Walmart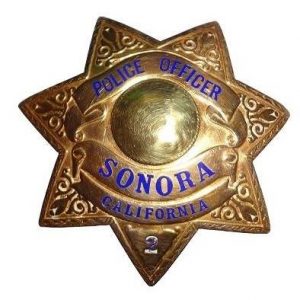 Sonora Police Department

View Photos
Sonora, CA — The Sonora Police Department is investigating four incidents that reportedly occurred over recent days at the Crossroads Shopping Center.
The first incident happened on Saturday when a vehicle was broken into while parked in front of Walmart on Sanguinetti Road. The victim later called in to report it to the PD on Sunday.
Then on Monday, at 10:58am, someone called the PD to report that a person tried to break into a vehicle in the same parking lot. Soon after, at 11:34am, a pickup truck was reportedly stolen from the Walmart lot. It was located and recovered in front of the nearby Super Cuts. Burglary tools were found inside the stolen truck. Then at 1:20pm, a person left the store and found that someone had broken the lock on his vehicle, punched the ignition, and gone through the glove box.
Police Chief Turu VanderWiel says, "We are looking into the matter and it is an ongoing investigation. We would like to remind everyone to be aware of their surroundings for any suspicious activity and report anything out of the ordinary to the police department."
We'll pass along more details as they become available.