Brown Signs Bill Expanding Gun Rights For Retired Officers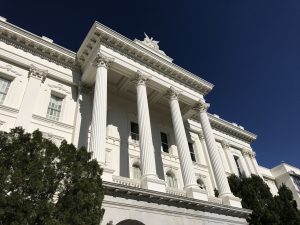 California State Capitol Building

View Photos
Sacramento, CA — In 2016 it became illegal for most residents of California to possess a large capacity magazine.
However, there was an exemption included for "honorably retired sworn peace officers." Republican Tom Lackey of Palmdale introduced an amendment bill this session to add honorably retired "reserve officers"  to the exemption list, as long as they meet a specified length of service. The bill passed in the legislature and yesterday it was signed by Governor Jerry Brown.
Other legislation signed yesterday includes Assembly Bill 2792 which allows for the termination of parental rights of offenders that conduct severe sexual abuse to a child under the age of 18.
Brown also signed a bill authored by Mother Lode Assemblyman Frank Bigelow which is related to human chorionic gonadotropin, a schedule III controlled substance. Bigelow's bill exempts it from regulations under the state's Controlled Substances Act if it is administered to animals by a licensed veterinarian.