CA Ballot Measure Calls For Tightening Crime Laws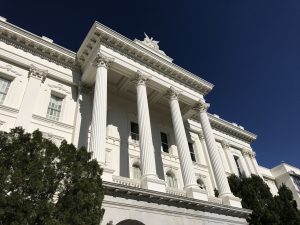 California State Capitol Building

View Photos
Sacramento, CA — After just missing the deadline to qualify for the 2018 ballot, a measure to increase penalties for several types of crimes will appear on the 2020 ballot.
The Associated Press reports that the measure, which received the needed 366,000 signatures, would essentially rollback Proposition 47 that passed in 2014 and Proposition 57 from 2016. Those measures reduced several crimes in California from felonies to misdemeanors, like certain thefts and drug offenses.
The new measure is backed by various law enforcement and victims rights organizations. If approved by voters in 2020, it would also add 15 crimes to the list that are not eligible for early parole.