Search For New Superintendent On Sonora High Trustees Agenda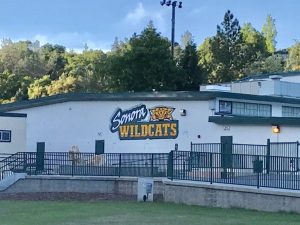 Sonora High School

View Photos
Sonora, CA — Tomorrow evening the Sonora High School Board of Trustees will discuss a variety of items related to the search for Patrick Chabot's replacement.
The meeting agenda notes that the board will break into closed session to review candidates, select finalists and review interview questions for the superintendent position. Candidates are tentatively scheduled to go before a stakeholder interview panel on July 16-17. The panel will be made up of 15 members, including seven staff members, seven parent/booster/community members, and one student.
Staff representatives mentioned on the list for board approval include Will Sarkisian, Debbie Hopper, Courtney Castle,  Ed Cassinetto, Gilbert Hammerbeck, Dana Vaccarezza, Danny Hinkel and Mark Alberto. In the community category, Vonnie Lefman would represent ag interests, Kim Baker the band, Rick Francis with athletics and at-large members Chet White, Gretchen Birtwhistle, Nate Howard and Robert Sinclair. Britain Traub would be the student representative.
Also Tuesday, the board will vote on declaring a portion of the Wildcat Ranch as surplus property, with the intent of selling or leasing it. Tuesday's meeting will begin at 6pm in the district's conference room FL-1 at 100 School Street.