New Details On J-59 Motorcycle Crash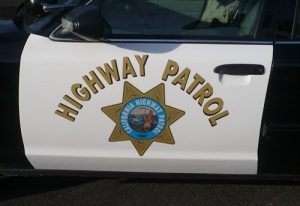 CHP Patrol Car Logo

View Photos
La Grange, CA — The CHP has revealed the identity and further details on a motorcycle crash on J-59/La Grange Road in Tuolumne County where a Sonora man was flown from the scene.
As reported here Wednesday, the wreck occurred just after 10 a.m. north of the House Boat Mini Mart and Bonds Flat Road in the La Grange area. CHP Sgt. Michael Brush relays that 70-year-old Todd Donathon was riding a Harley Davidson motorcycle and suffered major injuries in the collision. Brush details, "For reasons that are currently under investigation, he allowed the motorcycle to drift off to the west side of the roadway. He was subsequently involved in a collision with the dirt embankment, which ejected him from the motorcycle causing major injuries."
Sgt. Brush adds that neither drugs nor alcohol played a role in the crash. Officers directed traffic on J-59 for several hours as the southbound lane was shut down so investigators could survey the collision scene.