State Leaders Make Bipartisan Move Towards Wildfire Prevention, Response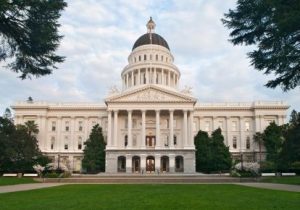 Sacramento Capitol Building

View Photos
Sacramento, CA -– California's governor and other top state officials today announced plans to strengthen legislation and policies towards increasing disaster preparedness and response to wildfire danger.
Governor Jerry Brown's Office reports that he, Senate President pro Tempore Toni Atkins, Assembly Speaker Anthony Rendon, Senate Republican Leader Patricia Bates and Assembly Republican Leader Brian Dahle issued a joint announcement describing their formation of a Wildfire Preparedness and Response Conference Committee. The joint statement emphasizes that wildfires and extreme weather becoming more destructive than ever require decisive in tandem action to protect state residents' lives and property.
With these goals in mind, the leaders now plan to move Senate Bill 901 to a conference committee where it will be available to be amended, continuing progress towards getting it passed. Specifically, the committee will consider provisions of the plan outlined in March to update rules and regulations for utility services in light of changing climate and the increased severity and frequency of weather events.
Some of the outlined plans are to strengthen fire prevention activities such as vegetation removal, infrastructure maintenance, utility company inspections and temporary shut off of power during extreme weather; ensure that those who cause wildfires are held accountable for the associated damages and fair allocation of wildfire prevention and response costs in a manner that protects ratepayers. Another is to require that utilities annually submit more expansive and detailed wildfire and emergency preparedness plans.
While nothing in the bill would affect any potential liability for last year's historic and massively destructive wildfires, the leaders point out that more land has already burned in California in the first six months of this year than during the same period last year.