TCVB's New Programs Includes Tourism Fun For Locals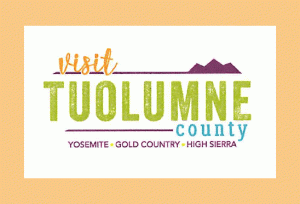 Tuolumne County Visitors Bureau

View Photos
Sonora, CA – Aiming to further build tourism during off-peak times, a Mother Lode visitors bureau is launching some new plans, a few of which are intended for locals.
The Tuolumne County Visitors Bureau (TCVB), working to increase tourism numbers between October and April as well as during the midweek, has launched some programs they hope residents will take to heart and support.
Among them is a "visiting friends and relatives" campaign and a corporate meetings incentive program. There is also a new free shuttle service in tandem with Tuolumne County Transit Authority for visitors and locals on summer Saturdays and new tourism resources in the Groveland area attractive to those interested in recreating there and in nearby Yosemite. More details follow below…
Incentives For Locals, Corporate Planners
Locals with visiting friends and family can bring their address books and stop by the TCVB office in downtown Sonora (193 S. Washington St.) to fill out "Wish You Were Here" postcards, which qualifies participating residents for a July 21 giveaway of a staycation prize. The cards can also be obtained at tourism booths at the upcoming Mother Lode Fair (July 5–8) and the Westside Brew Fest (July 21). TCVB will provide free postage and mail the cards through July 21.
Targeting ways to bolster off-season and midweek business, TCVB is also reaching out to Bay Area, Central Valley and Sacramento corporations, offering Tuolumne County as an ideal destination for company retreats and employee incentive programs. The bureau invites local residents who might belong to any out of area boards, service clubs, or other groups to call for ideas, logistics, and incentives: 209 533-4420.
Saturdays now through Sept. 1, locals and visitors are encouraged to climb aboard the Tuolumne Adventure Trolley offered through the auspices of Tuolumne County Transit Agency — and ride to local attractions for free. "It will get cars off the road on busy Saturdays and encourage riders to visit many area attractions," explains TCVB Executive Director Lisa Mayo." She adds hopes are that after the gratis service concludes, riders will continue to consider using the area's public transportation amenities.
Finally, for those interested in Groveland and Yosemite area activities, TCVB and Groveland Museum are co-scheduling visitor information staff alongside museum docents to provide area information. Back in May, Yosemite National Park agreed to provide an onsite ranger as well, which enables those intending to visit the park to get more information in advance and has helped increase foot traffic through the museum. Soon, the park will be making it possible to purchase park passes at the museum, which officials expect will help further expedite the gate entry process.
For more details, click here.